WARNING: You are about to find out the secret of the best performing football players on the planet!
The app is being used by over 200 professional football players, including Premier League players. Scroll down to see what they are saying.
Here's what the players are saying...
The identity of many of the players that I work with are confidential. However, I am so grateful when some of these players share their thoughts publicly of working with me, reading my book or using my app.
Kieran Sadlier
Doncaster Rovers FC
"I can't recommend Mark enough in the work he's doing with the book and now the app that I'm currently using.
The mental side of the game is so important in my opinion and having the book and app also make it very easy and accessible to learn how the brain works.
I take the book with me on away trips, hotels, everywhere and of course the app on my phone. When you've got confidence you can achieve anything and Mark's work is helping me to achieve my goals as a footballer".
Ryan Edwards
Burton Albion
"Mark offers a really inspiring and insightful way for us to understand the brain and how the mind works to help optimise our performance.
We all focus on our nutrition, sports science and football specific training, but I like the fact that Mark focuses on training the mind.
I believe that if we are able to put this knowledge thats available to us into practice it will have a great impact.I encourage you to read Mark's book 'Use Your Brain, Raise Your Game' and make use of his app TopForm."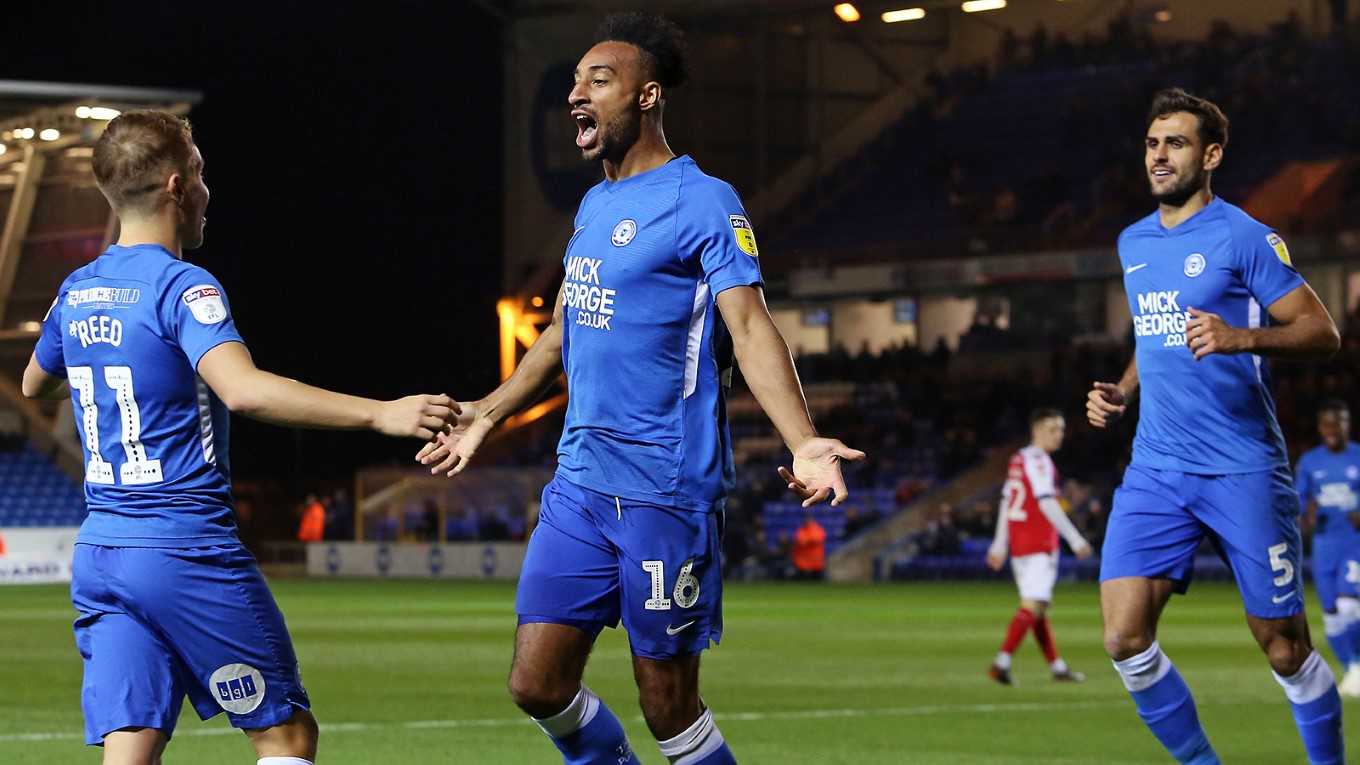 Rhys Bennett
Peterborough United
I'm enjoying the nighttime meditation and just learning so much about the mental aspect of the game from using the app.
I feel it's something which is neglected in professional football and is probably more important than the technical and tactical coaching we receive.
I can't wait to see how much I can implement the stuff I've learned and how far I can go with this knowledge. Great app Thank you.
Aaron Martin
Exeter City, Formally Southampton, Oxford United and Coventry City
"After reading 'Use Your Brain, Raise Your Game', I was encouraged to meet Mark as I found his book to be one of the most realistic and relatable, regarding the mind and behaviours of a professional footballer.…
Having reached out to him to continue my personal growth, I instantly found Mark to be approachable, inspiring and a great influence in helping me to raise my confidence and reinforce self-belief. Mark has become an extension of my support network, providing professional insight on my weekly statistics and prompting me to make changes to my mind and behaviour in order to positively impact my performance.
For anyone looking to develop as a player, either through mind or body, I thoroughly recommend both Mark's book, and indeed his services to help reach peak performance."
Josh Gordon
Walsall FC
"I can't recommend Mark enough. His book and app are something I strongly believe anyone associated with football should have.
The mental side of the game has always been my most challenging area of my game. Over critical, doubting and allowing unnecessary things / stress effect my performance. It's so important that people understand how affective your brain can be on your performance!
Since I've read this book and started to refer back to areas that I want to focus on within the app, I've felt my approach to training, match days, different scenarios and views on life in general has changed and I've only seen this has a positive effect on my life and performances.
I can't thank Mark enough for allowing me to be able to access control of my brain. I'm hoping in time he can help me to challenge my brain more".
Zakary Zidane Guerfi
FC Bodens and Tunisia International
"I was going through a hard time in my career, I had just been released from a league 2 club, struggling in non league and low on confidence. I didn't know a solution on how to fix what was going on in my head on the pitch.I then discovered Mark's book 'Use Your Brain, Raise Your Game' and read the whole book within a week.
A month later I was offered a trial at a professional team in Sweden, only 2 days into the trial I was offered a 2 year contract and I put 80% off this down to what I learned in the book. I implemented what I had learned and have continued to do this. Upon signing in Sweden and continuing to read the book and gain more knowledge of Mark personally, I received an international call up to the Tunisian National Team.
I was also bought for a fee in the July 2019 transfer window.The book Is like my handbook it follows me around to away games and international trips. I am now very happy that Mark has released an App as this will make it even more accessible to me."
Sam Lavelle
Morecambe FC Captain
Mark's book has without doubt improved my recent performances. I've also learned many things from him, some even non-football related.
I'm not a massive reader but I used to look forward to reading his book every night and finished it very quickly.
The app also helps me keep on top of the techniques and is a good reminder of he knowledge I need. The book itself has made me even more intrigued about how powerful the brain is and how I can use it to my advantage. Since reading the book and accessing the app, I've been made captain full time and been going into games knowing I'm going to play well. This has been proven by my stats increase.
I tell many of my friends to read this book and hope other people can have a bit more knowledge of the brain/body that I now have. He's a good contact to have.
John White
Southend United
What Mark has done with the Topform app is given every footballer no matter the level they play at, the opportunity to be better both on and off the pitch.
The apps accessibility means you can work on your mental health and strength wherever you are. I personally can relate to a lot of the information and will be focussing on the meditation and mindfulness.
Antoni Sarcevic
Plymouth Argyle FC
"What Mark has setup on the app to help any individual both on & offf the field is hugely influential in becoming an all round better person & athlete.
For me it's perfect and has helped me massively this season in preparing myself in the best way I can.
Can't wait to keep using it and see the new content and try to get many more people on board with it.
Jordan Lussey
Ex Liverpool FC, Bolton Wanderers and England Youth International.
"4 years ago I left my boyhood club Liverpool FC where I spent 13 years of my life. Since leaving I started dropping down the leagues, began to fall out of love with the game and was becoming a shadow of the player I once was.
I was starting to think negatively, questioning if I was good enough. My confidence was shot and I knew if I wanted to get back where I once was I needed to start making the mental side of the game my priority. Since coming across Marks book it's made me really understand the way the brain works and he explains everything better than anyone else I've come across. This book is now my Bible and I'm so pleased I now have the app to go with it.
My hunger, drive and performances have already come on leaps and bounds and I'm starting to feel like my old self again, I can't thank Mark enough for that! The app is now part of my everyday routine and I look forward to continuing to grow with it and seeing where it takes me."
Russell Martin
MK Dons manager and former Norwich City Captain and Scotland International.
"My first experience of Mark was reading his book: Use Your Brain, Raise Your Game. It was extremely clear, intelligent and easy to use. The subtle hints and tips all add up to help you immensely.
I then contacted Mark and embarked on a 12 week course, through video once per week. From the start I found it extremely beneficial, extremely helpful and extremely comfortable with what we were doing and the impression it was making on me and the improvements I was seeing.
As footballers we train our bodies a lot without focussing enough on the mental side...
He made me see things in different ways that maybe I wasn't seeing before. Different ways of thinking and different ways of dealing with certain situations.
I found it extremely helpful for the whole 12 weeks... I have to say I can't recommend him highly enough, read his book I think it's great.
I'm really pleased that I've worked with him and will continue to do so I'm sure at some point in the future. I'm sure if anyone chooses to work with him you'll find it to be as beneficial as I have and have a real positive impact on your life and your career."
Paul Maxwell
International & Premier League Physiotherapist.
"I know first hand of the brilliant work Mark has done with players.
Everyday I see how important the mental part of the game is and I would highly recommend Mark Bowden to any player who is serious about improving his career"
Henry Burnett
Southend United FC
"First impressions, the app looks unreal, watched the welcome videos and fundamentals, now going to get into the rest of the app. The concept behind it is unreal, cannot wait to work my way through, over the next week or so.
I will be listening to it in bed before training match days and training.
The sleep meditation and the goal setting for training is great is great. It really opens up your mind to what is possible even in a training session.
Can't wait to use it over the season and hopefully reap the benefits"
It's not just the players that turn to Mark!
Mark is also the Mental Performance Consultant to one of the most recognised global Football Agencies.
Mark was headhunted by the agency after building a reputation for getting the very best out of the players that he works with
Your brain is responsible for everything that you do both on and off the field. Do not think that your mental game is responsible for the extra 5% or 10% it is EVERYTHING.
Get your mental game working well and you will be flying. One of the biggest regrets that almost all of the top players that I work with tell me, is that they wish they had started this earlier. Take that lesson from them and start your journey to improvement right here... right now.
I've worked with some of the best players on the planet including Premier League players and top international players.
My methods are now available for you to take your game to new levels.
Learn the main issue that hold almost all players back from being the player they could be.

With this knowledge you can overcome this and make better progress than ever before.
Find out how to train more effectively than 95% of other players

Discover the secret to learning and making progress quicker than ever before.
Prepare effectively: Most players turn up on match day tired before thy've even started... or at least mentally depleted way before the end of the game. I'll show you how to prepare so that you're sharp at the start AND still alert at the final whistle.
Optimise the end of the game: When the game is finished, most players see that as the end. With this technique I'll help you to make massive improvements that most players are missing out on.
Condition your thought processes: Most players have regular thoughts throughout a game that destroy their performances. I'll get your thoughts working for you, rather than against you.
Better heading, passing and shooting: I'll help you to better condition every aspect of your game by using proven techniques that the best players are using.
Out injured? I'll show you how to leverage your brain to maximise your recovery.
Out injured? I'll help to ensure that your progress doesn't stop. In fact this can be a great opportunity to make massive improvements!
Moving clubs? I'll get you playing at your best from the start and feeling at home.
And right now, you can try it for FREE for 14 days.